About Us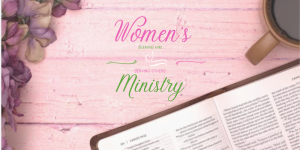 The Women's Ministry exists to meet the spiritual, physical, and emotional needs of women at First Baptist Church of Rockville and within our community. Our goal is to encourage women to grow in their faith in Christ; to develop and strengthen intimate friendships with other women; and to provide opportunities to serves and reach our community for Christ.
We strive to grow in our knowledge of Christ through four spiritual disciplines and base our activities on the following:
Abiding in the Word; God's word in us enables us, as women to live for Christ effectively . To the Jews who had believed him, Jesus said, "If you hold to my teaching, you are really my disciples.  Then you will know the truth, and the truth will set you free." John 8:31-32
Praying in faith: A growing Christian woman should have or should be developing and maintaining a lifestyle of prayer. "If you abide in Me, and My words abide in you, you will ask what you desire, and it shall be done for you". John 15:7
Fellowshipping with other women who are believers. We develop special relationships and partnership with other Christian women. Our mutual faith in Christ builds a bond of communion and commitment with one another.  We need one another.  We are a family.  John 13:34-35 says "A new command I give you: Love one another. As I have loved you, so you must love one another. By this everyone will know that you are my disciples if you love one another."
Witnessing to women who do not know Jesus. Witnessing is the natural outgrowth of the abiding or growing Christian live and as women of God we want to share with others what Christ is doing in our lives. Acts1:8 says: "But you will receive power when the Holy Spirit has come upon you, and you will be my witnesses in Jerusalem and in all Judea and Samaria, and to the end of the earth."
Join Us
We are pleased to invite you to our monthly in-person breakfast event! Join us in the church's underground room 126 every second Saturday of the month at 10:00 am. Together, we will have a conversation rooted in God's Word, take the opportunity to connect with each other, pray for each other and have fun together.
Contact Us